Keep track of your project
With Firetail, you can quickly overview past and current data.
Navigate days, weeks and months – fast and intuitive.
No mobile network? Firetail can preload maps and handle file-based tag data, on site.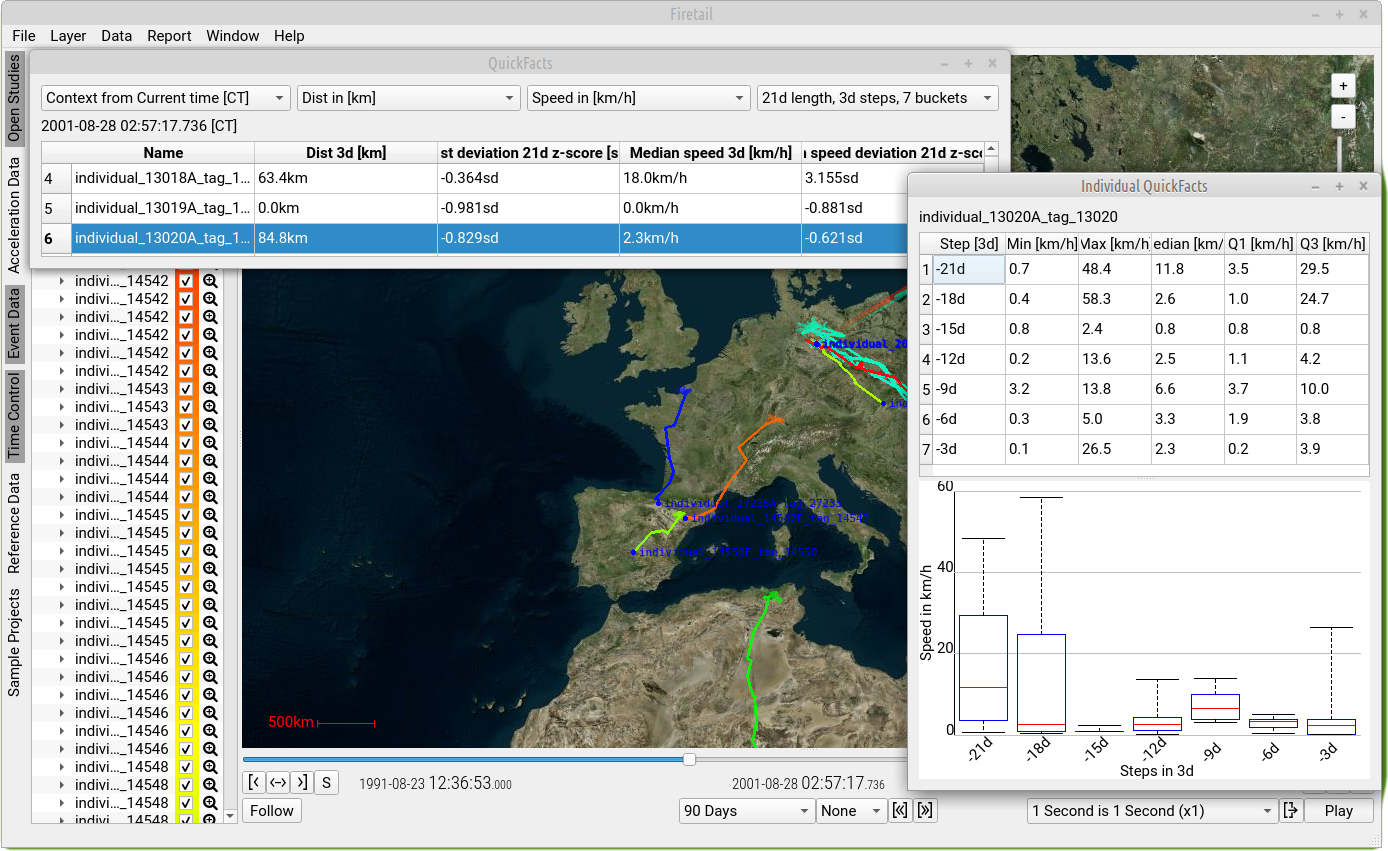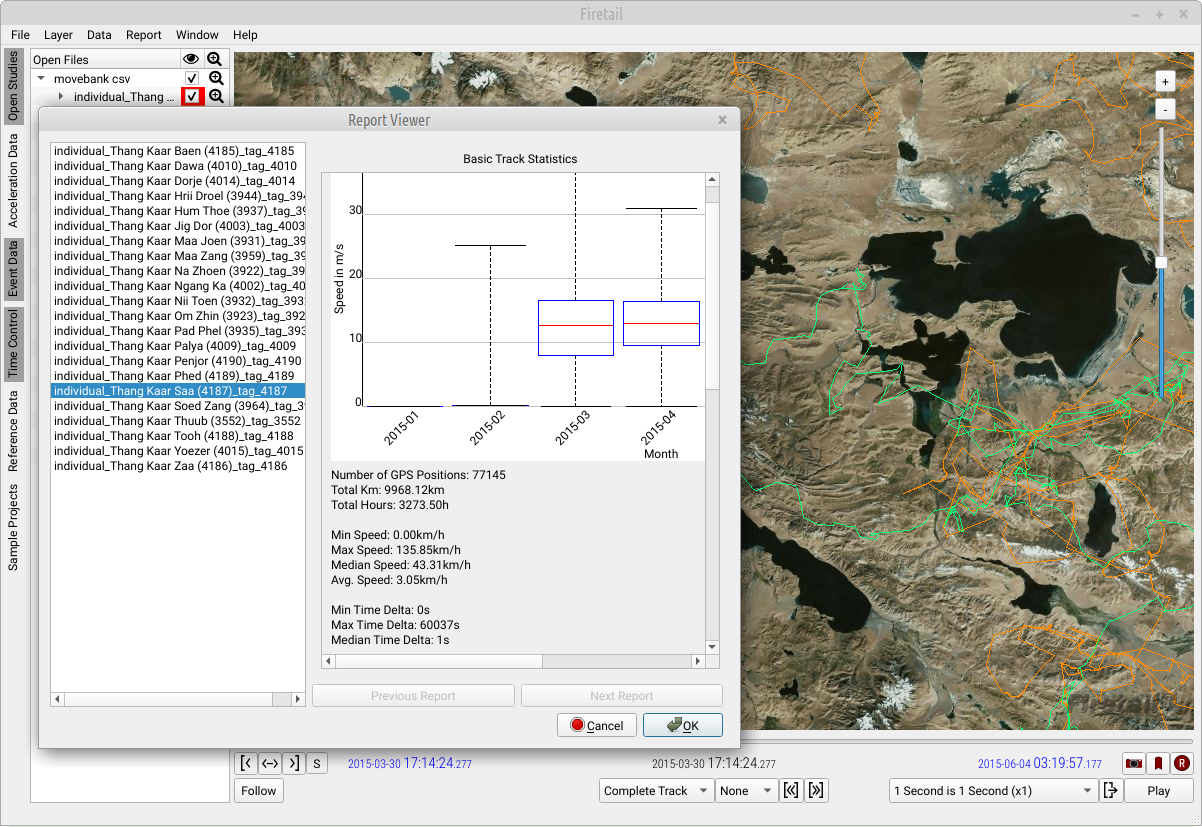 Firetail's reporting tools let you identify and summarize important events.
Highlight long-term behavior or identify unusual patterns.
Export videos and snapshots and showcase crucial data!
Informed decisions: Firetail can handle huge monitoring tasks, interactively, and embeds GPS, acceleration and sensor data.
Firetail is a classical desktop app (Win/Mac/Linux) and will continue doing its job even if the cellular network decided you are intangible.
Offline for weeks, if need be: Firetail supports many manufacturer formats natively. Extract tag data on site and visualize it using preloaded maps.
Limited quota and bandwidth?
Update projects and avoid repeated downloads of large datasets.
And, of course, if you ever run into problems: our expert support is there for you.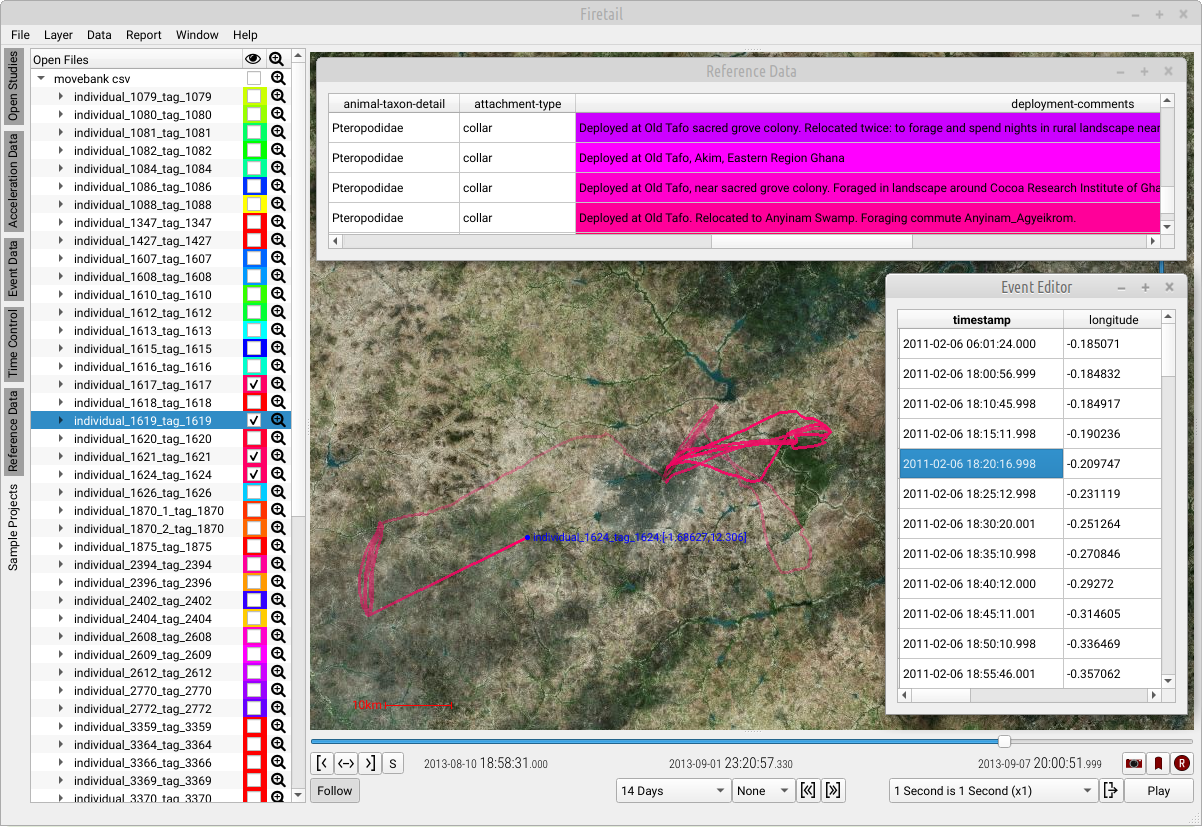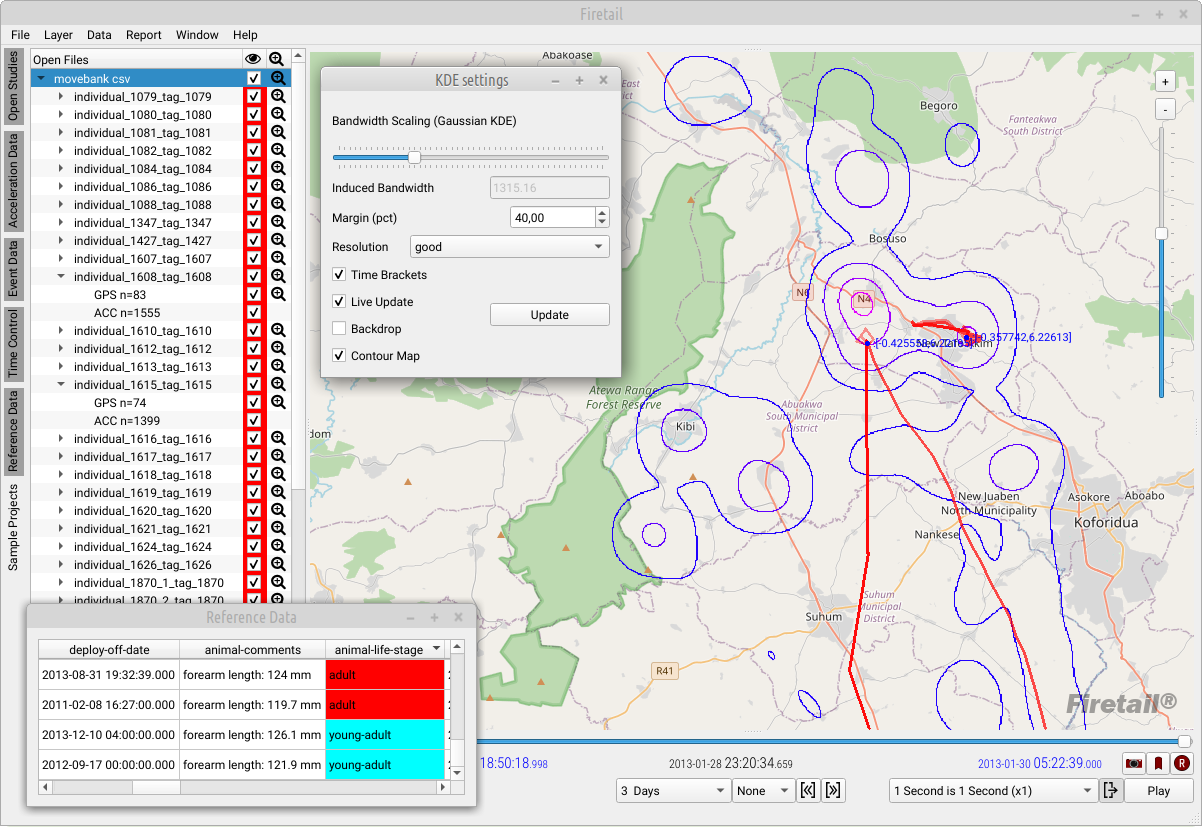 With Firetail, tools for many of your daily jobs are just there.
Firetail handles your Movebank projects: keep everything up-to-date and work with recent snapshots and feeds!
With a few clicks, you can overlay heat/contour maps for individuals or groups or inspect recent activity or reliably interpret acceleration data with Firetail's FireSOM category prediction.