Firetail provides complete context for your tag data.
Effortless selections and rapid data annotation help you to put your research hypothesis at the center of your work.
Comfortable sub-group handling makes differential analysis both flexible and powerful.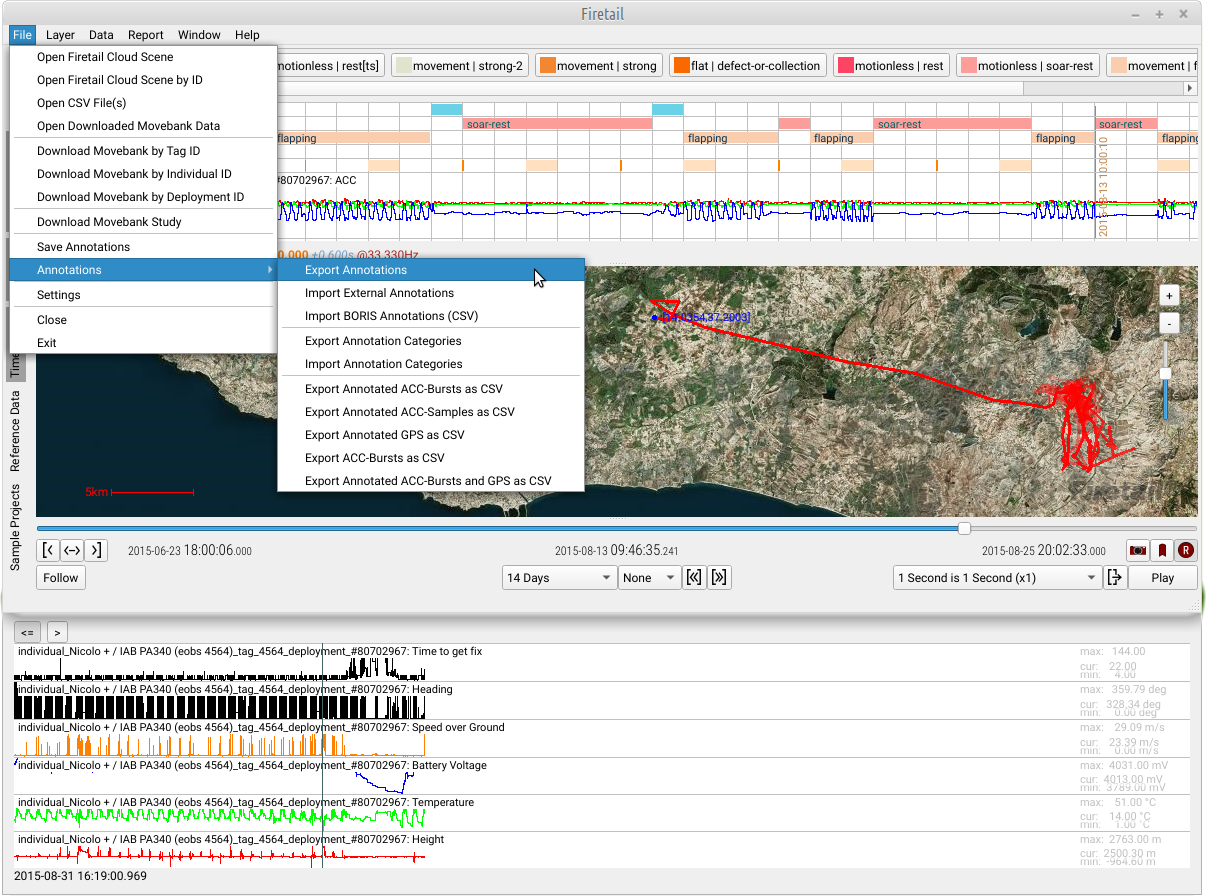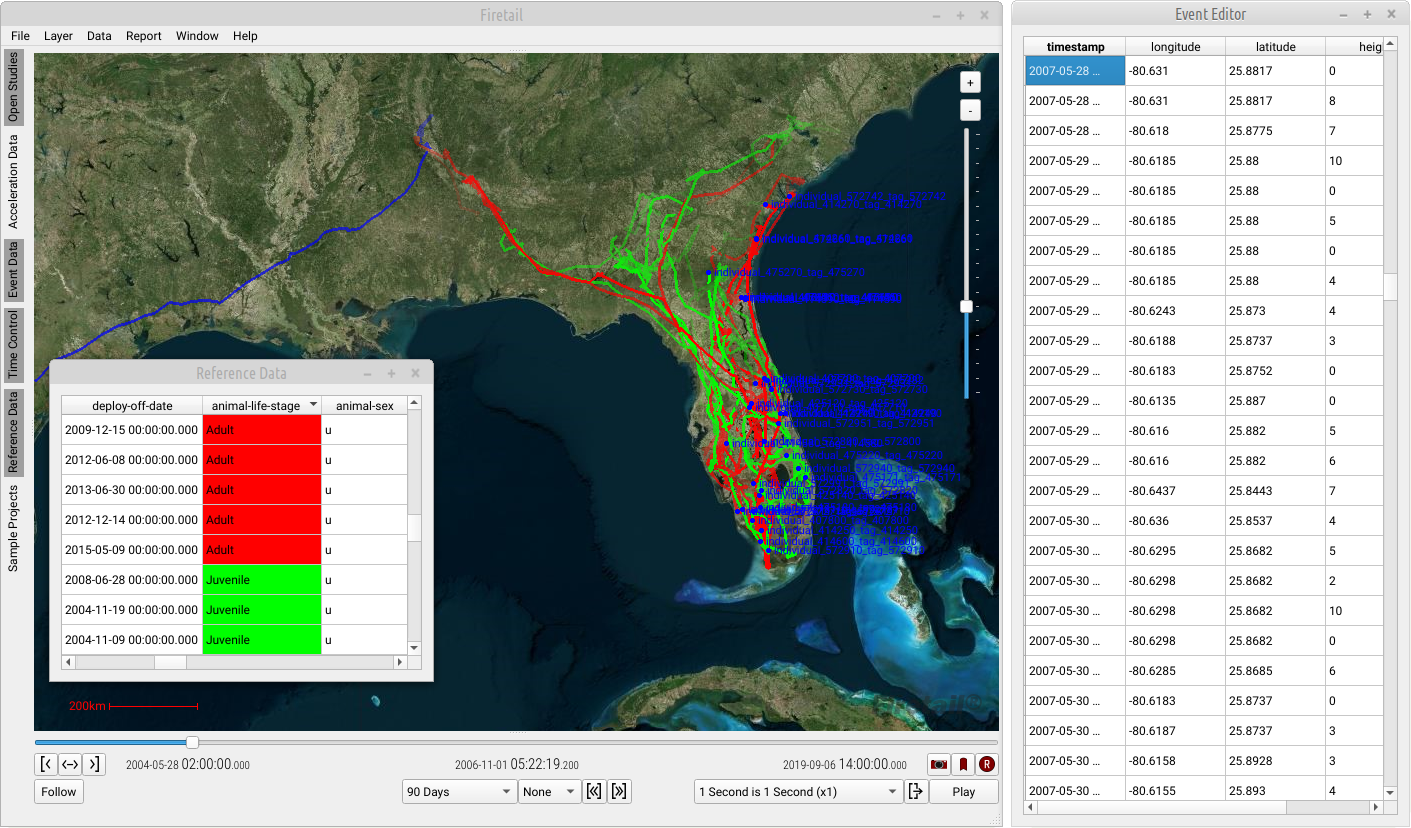 Firetail helps you to unfold your data's message.
Group dynamics,
      interaction,
            migration patterns,
                  behavior.
Firetail's toolset covers a variety of use cases and enables you to highlight your hypotheses.
Firetail handles huge data sets: acceleration, magnetometer, IMU and enables full scale annotation for whole projects.
Make sense of acceleration with FireSOM, Firetail's ML module for rapid segementation and grouping of acceleration bursts.
Unlock advanced tag sensor data like IMU or Magnetometer with reliable calibration and visuals.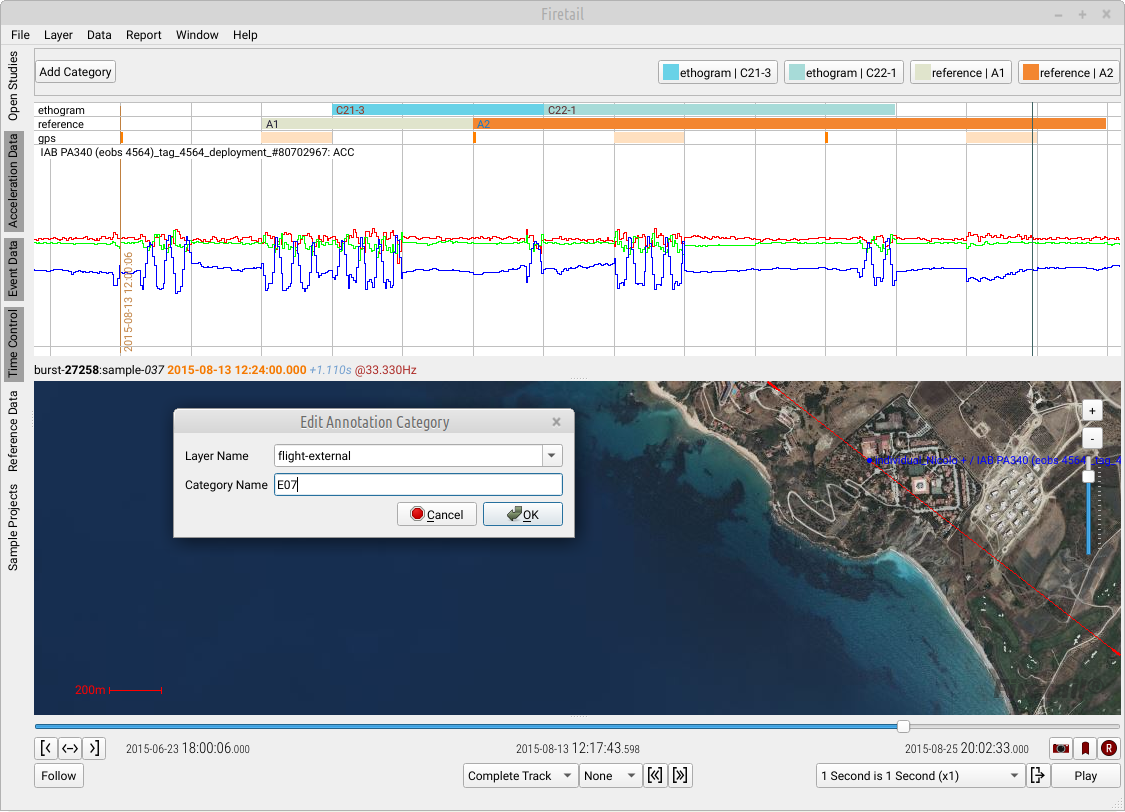 Automatically segment acceleration sensor data with our FireSOM module. Save and export reusable models following user-defined ethograms.
FireSOM's workflow was created in cooperation with experienced movement ecologists to enable the creation of domain-specific gold standards.
Predict. Refine. Evaluate.