Be amazed by Firetail's range of use cases for annotation, visuals, and reporting tasks.
Developed in cooperation with leading researchers and experts around the globe, Firetail flexibly adapts to your requirements.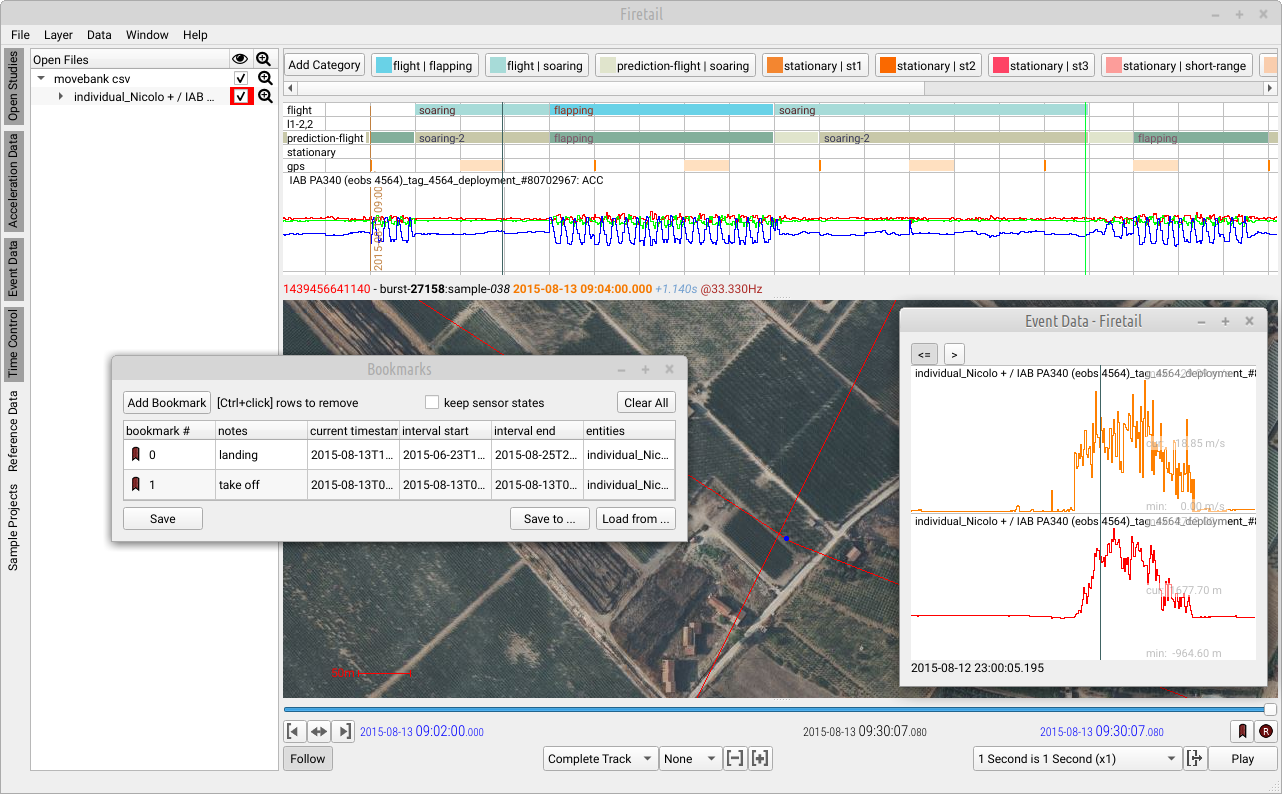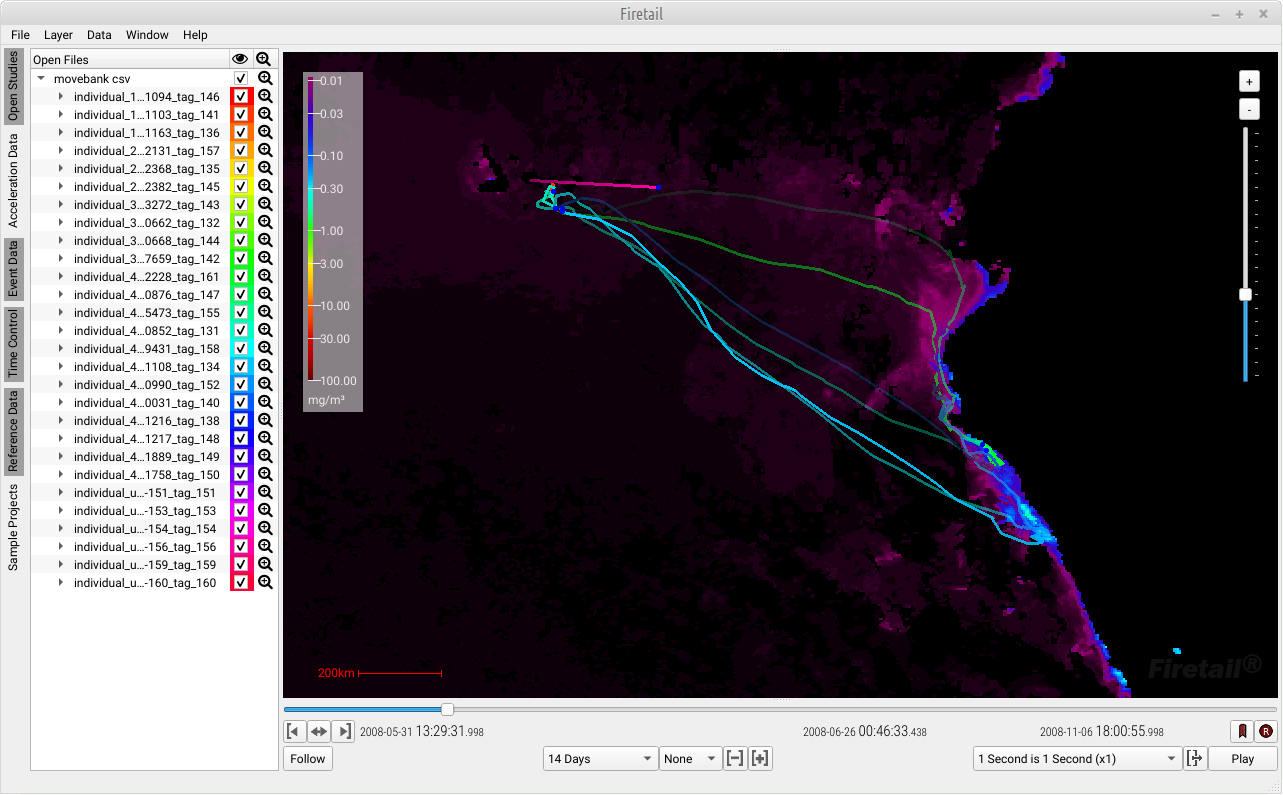 select time ranges and subsets of individuals
Identifying areas of interest in both time and space is essential. Firetail provides visual tools and algorithms to detect what is important to you.
Firetail's approach to selecting time segments and subsets of individuals is fast, powerful and intuitive.
A range of exporters connects your results to your favorite downstream tools.
Firetail makes acceleration data accessible. And moreover, it makes acceleration data interpretable.
The FireSOM module will assist you when labeling acceleration data and finally enables the creation of de-novo gold standards.

Firetail is constantly developed further.
We strive to provide solutions to your challenges that are easy to understand and, ideally, make you forget there was a challenge in the first place.
This gives you more time to dive into crucial details and focus on what really matters.