Hello everyone!
In the week leading up to Black Friday, we are pleased to announce that we on the Firetail team have some great deals for researchers, environmentalists and project/park managers.
If you get a quote during Black Friday week, you'll pay 50% less for annual licenses (*). And to make things a little more exciting, every fourth customer will receive a free annual license.
Full support for your projects is included. If you have any questions, please feel free to contact us. As always, we can also arrange customized packages.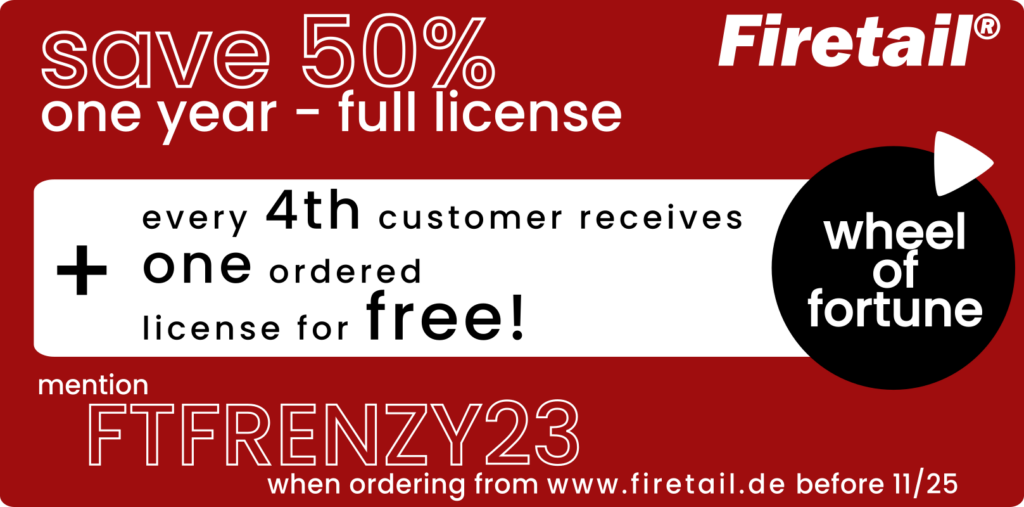 *) The offer includes Firetail, full support and all updates limited to one year. Discounted renewal options after one year.